Entertainment Stand Custom Baskets
Turning the hobby of basket weaving into a way to make a living has been a fun career. But it's even more rewarding to see the finished products in the places they were designed for.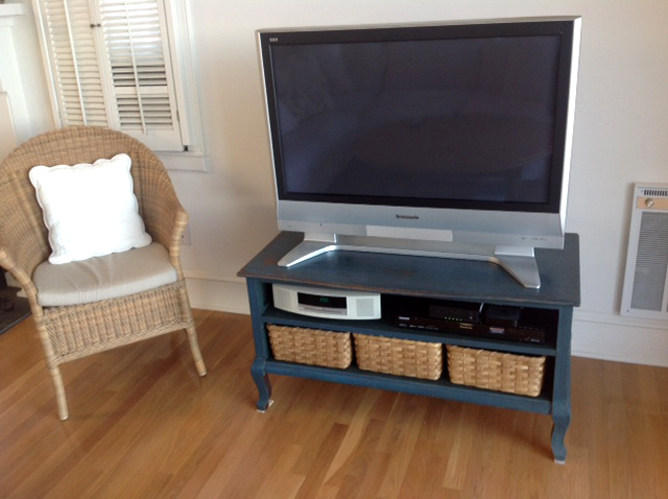 This order for Mary Jane looks great in the entertainment center she upcycled herself. She did a fantastic job!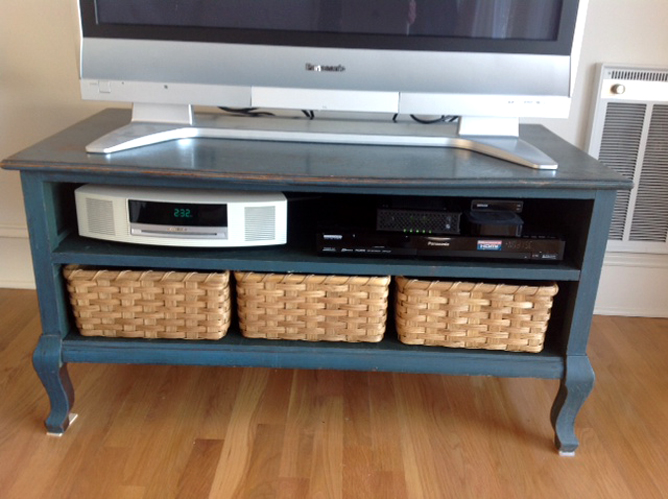 Thanks for sharing pictures of your beautiful project, Mary Jane!