Shaping the Sides of a Basket Tutorial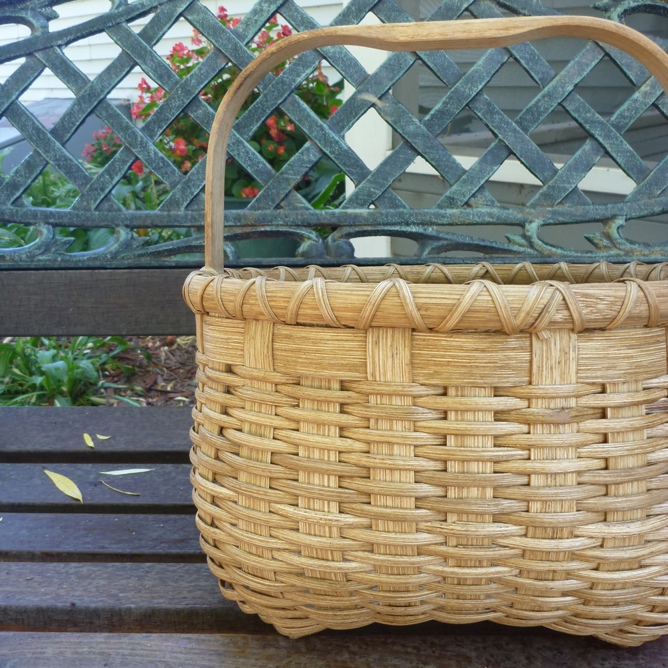 Baskets come is all shapes and sizes, but there are a few tricks that can really affect the look of your finished product. Shaping the sides of a basket is one of those important techniques!
Straight Sides:
If you are attempting to weave a basket with straight sides, it's important to keep the spaces between two stakes the exact same all the way through weaving the sides. Don't let the space between the two stakes spread out – that will cause your sides to flare out. Also don't pull too tightly and decrease the space between the two stakes – that will cause the basket to slope inward.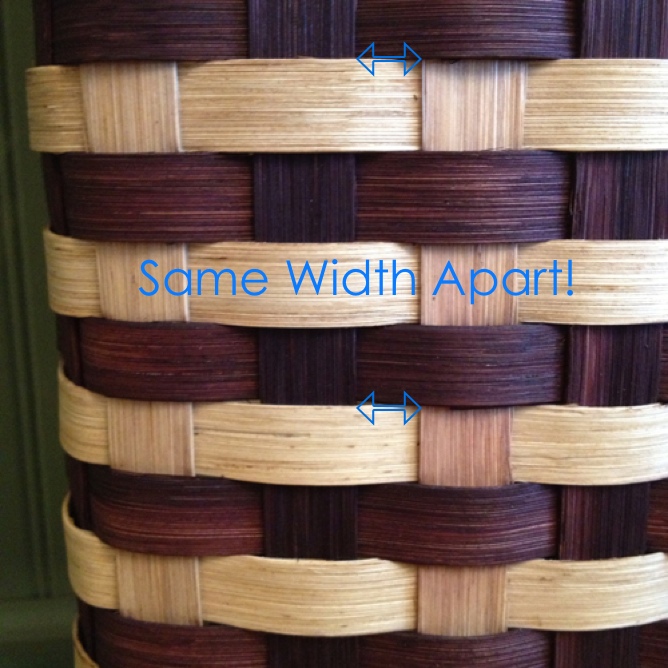 Corners need attention as well. Even though it's a little harder to see, the corners must follow the same rule as the other stakes – keep it the same from the bottom all the way to the top!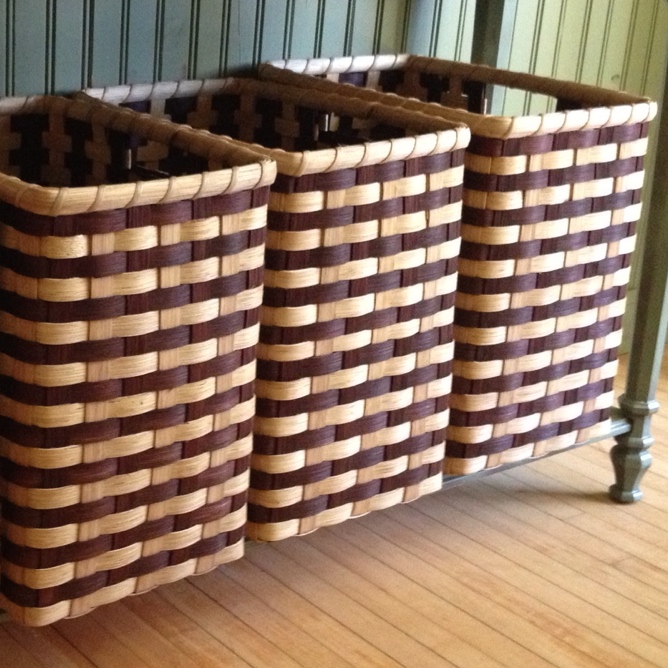 You can accomplish this by straightening and checking the spaces continually as you weave. Keep an eye on the spaces while weaving, but every few rows, stop to specifically straighten and adjust those spaces. The goal is to have the rim keep the same shape as the base.
Flared Sides:
This shape allows the sides to gradually widen from the base to the rim.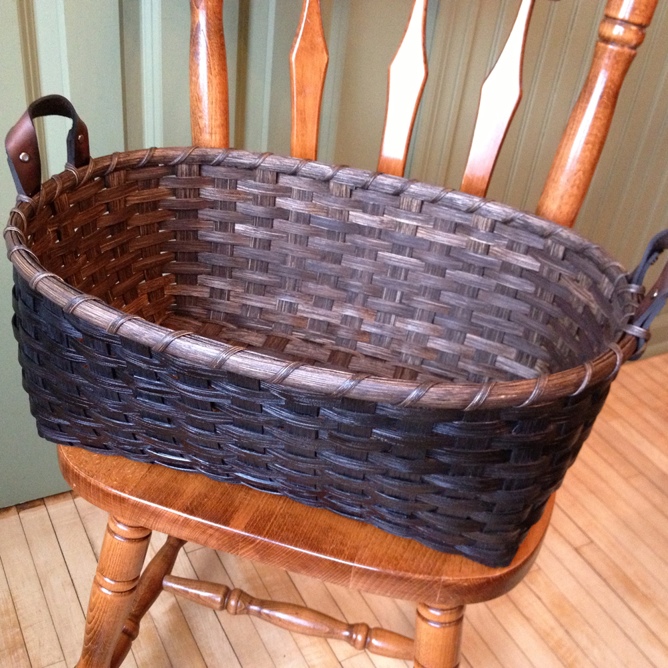 While weaving with a gradual flare, add a little extra space to the corners with each row. Don't allow the weaver to be so loose that it bubbles, but gently increase the distance between stakes as you add more rows. It's ok to intentionally pull out a little on the corners to give it that additional slack. Allowing the stakes to splay outwards like your fingers when your hand is stretched outwards will increase the flare so that the rim will be larger than the base.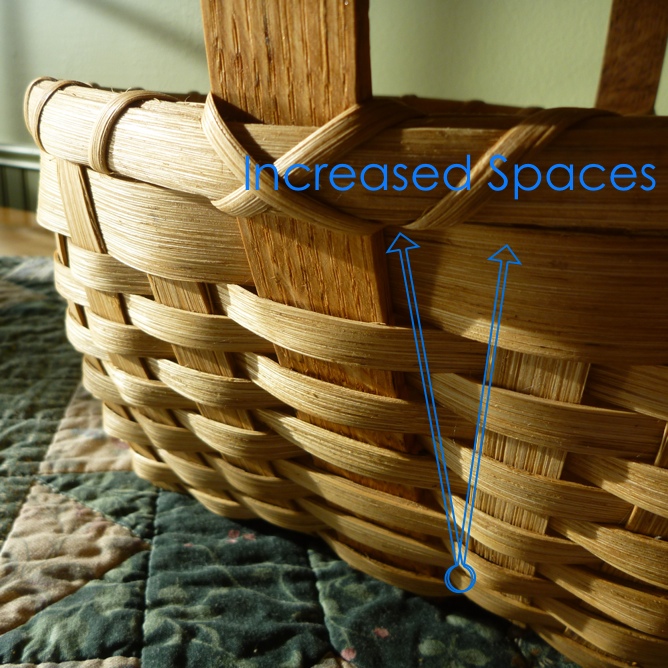 Pulled-In Sides:
Exactly opposite of the flared sides, gradually pulling your weavers in with each row will make the rim of the basket smaller that the base. Do this by pulling in on each corner to tighten the slack and spaces between stakes. Be sure to do this gradually with each row to maintain a smooth slope on your sides.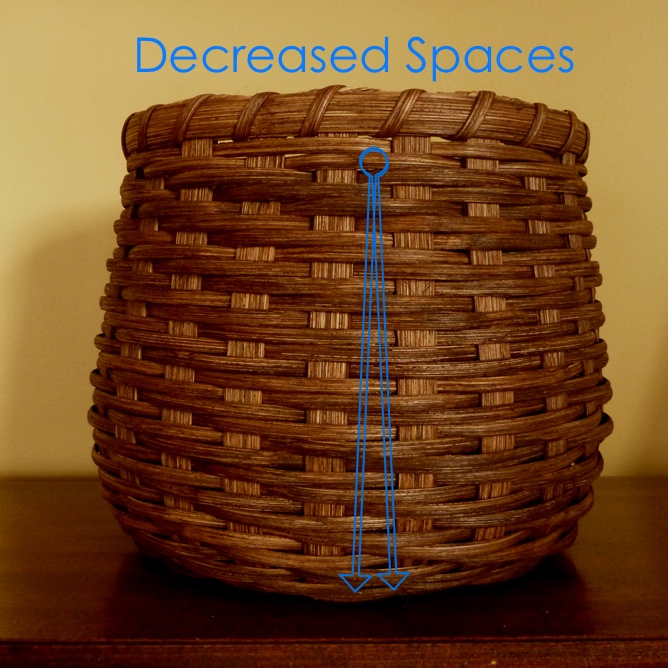 Combine any of these techniques to add individual style to any of your weaving!