Christmas Decorating Part 2
This house is counting down the days until Christmas! Well, actually until Sunday, because that's when all of the kids and grandkids start arriving at our house for the holidays. We've kept very busy these past few days filling orders for Christmas gifts, shopping for our family presents, and preparing for company, but I still found time to get a several more pictures of our basket holiday décor. Enjoy!
We usually use the Pegged Key Basket as a "catch all" next to the back door. It holds all of the loose items we often need when heading out of the house, but in this case, it's holding extra Christmas ornaments to add a contrasting sparkle.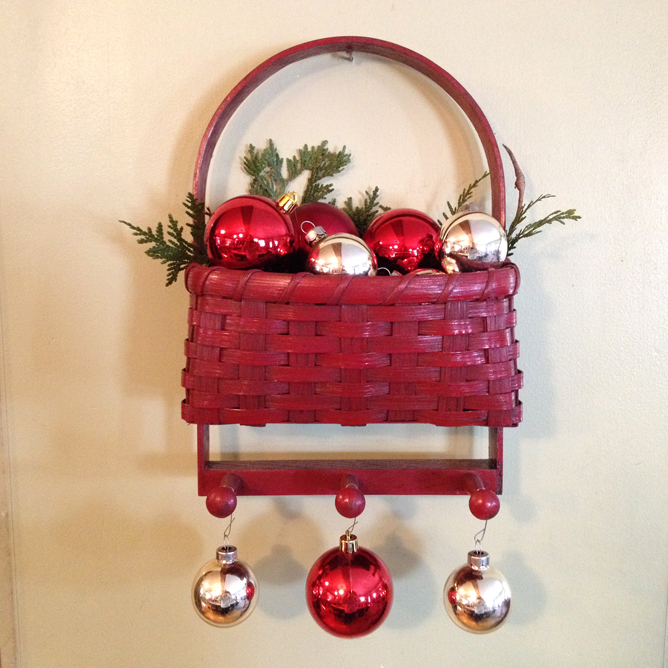 This is a Flower Frog Basket that comes with a mason jar and rusty tin lid. It allows for some easy flower arranging, because the criss-cross wires hold the flowers in place.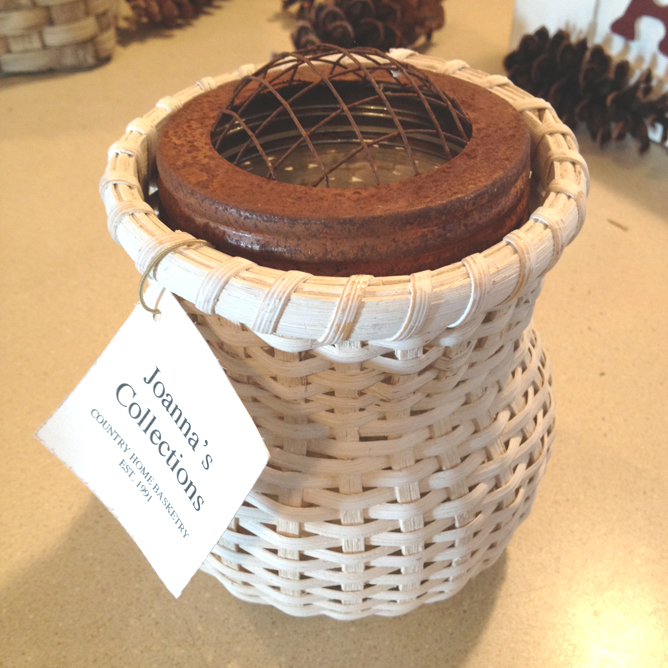 Add a few winter greens and holly berries, and it's now a Christmas floral arrangement!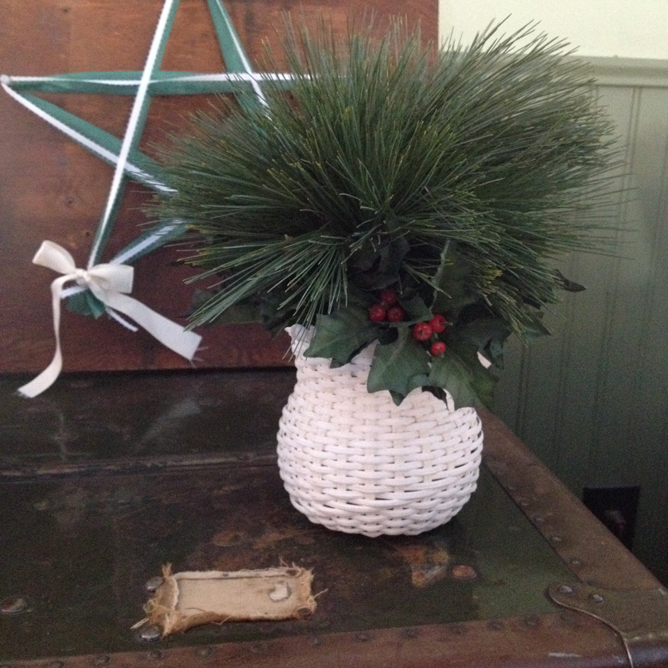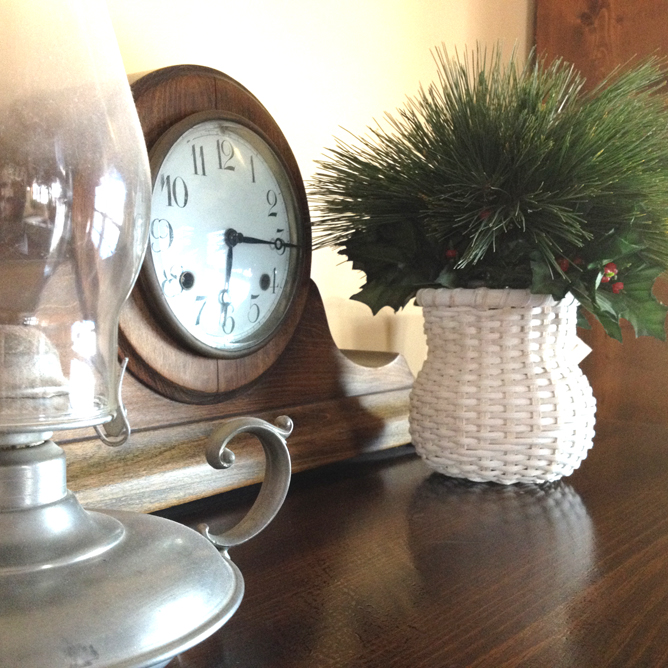 The Mantelpiece Basket has a tall handle with a shallow base that can be used with so many decorating ideas! I had a hard time deciding which of these ideas would win over the other…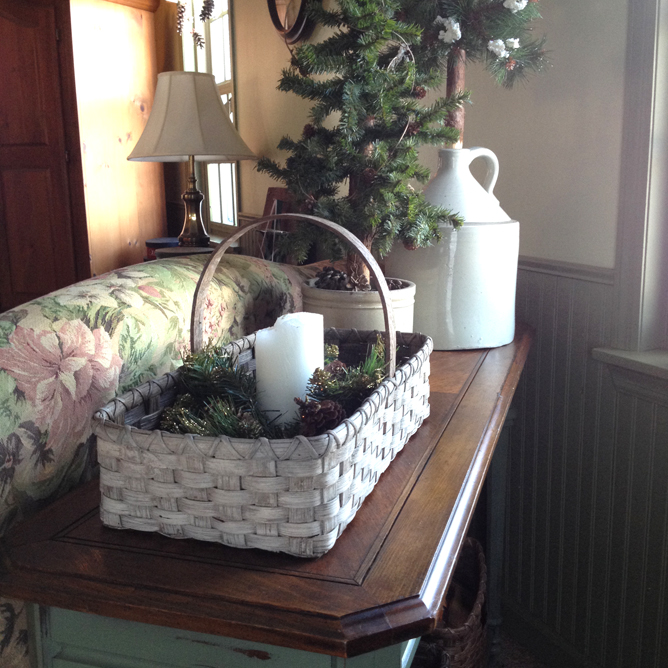 The first option was much more natural with a gold accented wreath and a white pillar candle - super easy decorating!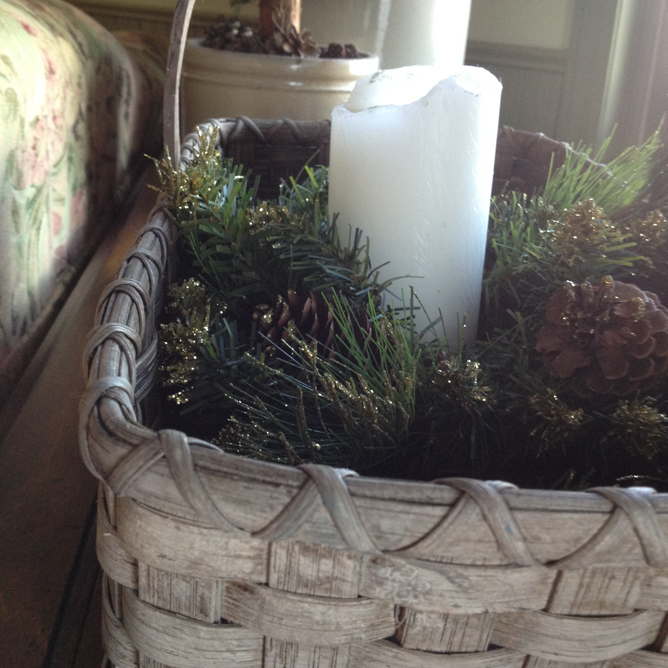 The second option created a bit more color.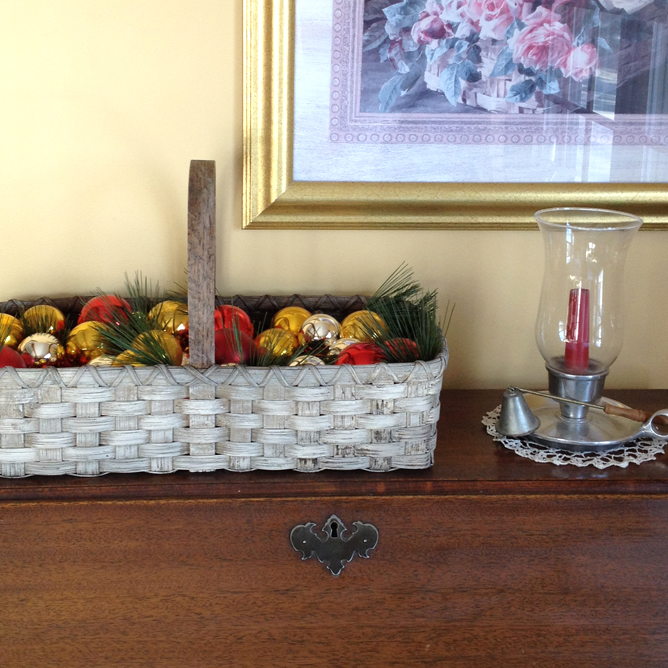 And that's the one that lasted. At least for now!
Only 12 more days to go! Happy decorating!