To stain or not to stain … that is the question!
Wooden Bottom Toy Basket - before "finish".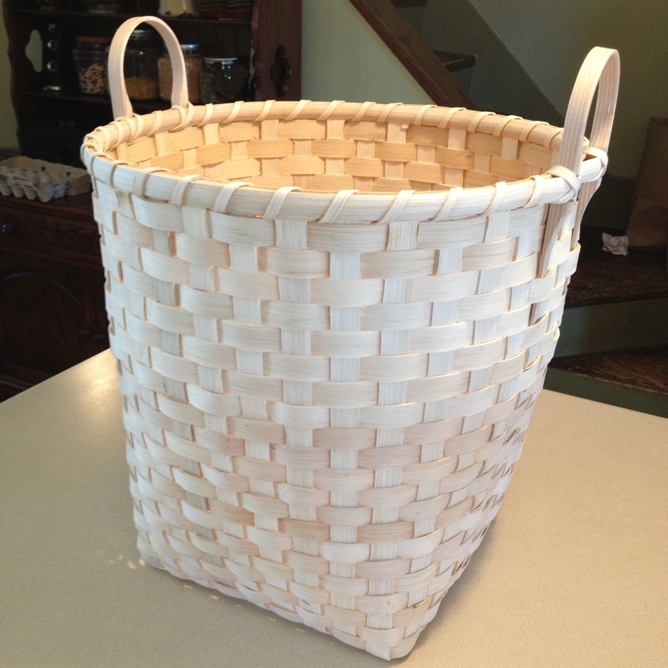 Truth be told ... we do not spend much time contemplating that dilemma. Every piece that comes out of our shop has some form of a finish on it. Whether dipped in an interior grade woodworking stain or finished in our three-step distressed paint finish, all of our projects undergo treatment to refine and protect the soft wood reed fibers. Not only does a quality finish preserve the basket but it also creates a great patina for each individual piece.
Wooden Bottom Toy Basket - after "finish".