November '22 Pattern
The Little Northwoods Tote Basket is the perfect option for those who wish to carry something other than a regular purse. It is sturdy in design with a filled base so as to completely contain its contents, and the decorative woven pattern will intrigue the most critical eye. The leather strapping handles on the Little Northwoods Tote Basket are long enough to slip this slim basket comfortably over your shoulder and tucked under your arm.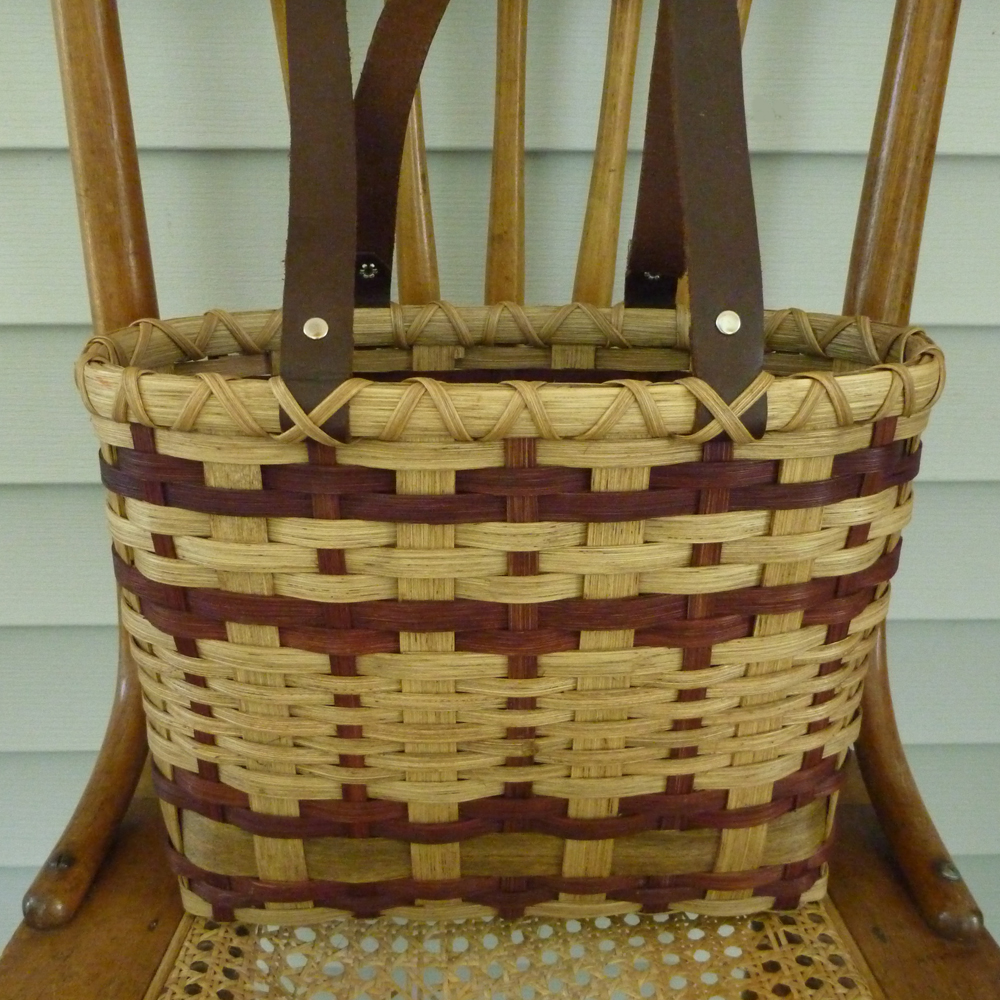 Any level weaver will enjoy this project so click here to purchase the pattern.