November '14 Pattern
The Painted Wooden Bottom Toy Basket has oak plywood tacked to its base both inside and out so that it is bottom heavy - not tipsy. Whether holding Thomas the Tank Engine or Barbie, this basket serves as both a functional container and a beautiful home decoration. The solid wooden base and sturdy woven sides combine with two hardwood handles to stand up against many hours of play time.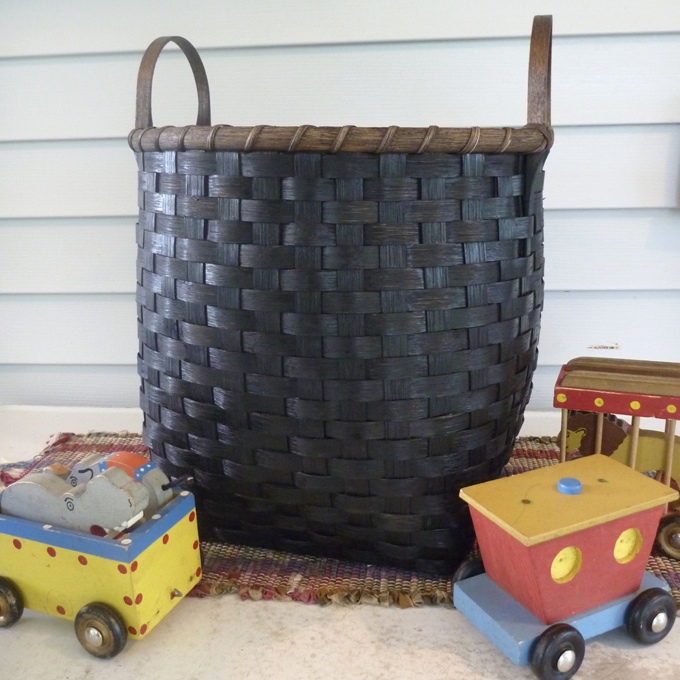 Any level of weaver will have fun with this project, so click here to purchase the Wooden Bottom Toy Basket pattern.