July '17 Free Pattern
This market basket is a bit different in that it has two hardwood swing handles that lay open & out of the way. It was originally designed at the request of a gourmet caterer who needed to transport her specialty dishes. You will find endless other uses for this sturdy Twin-Handled Market Basket.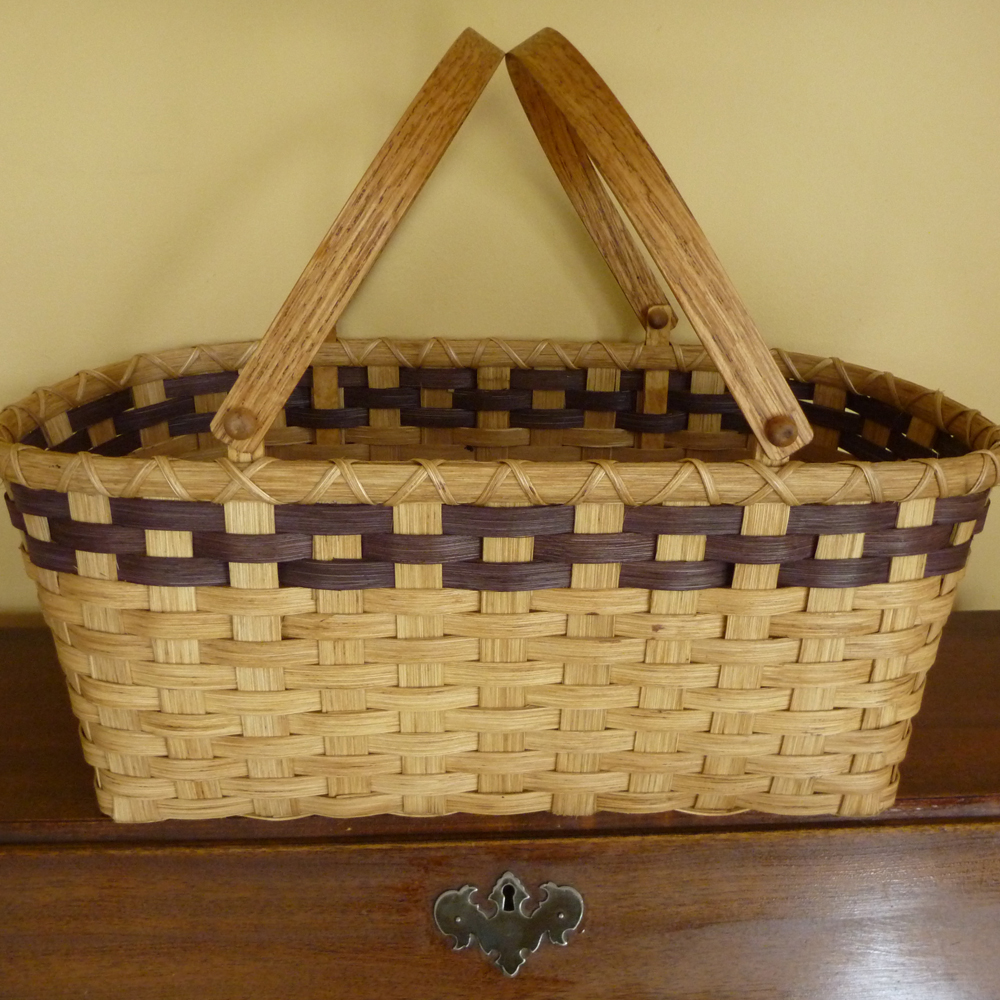 Any level of weaver will enjoy this project, so click on the .pdf link below to download this month's free pattern. (Please be certain you are using a device that is capable of opening .pdf files).
Twin_Handled_Market_Basket.pdf