February '16 Pattern
What a great was to contain all of those newspapers and magazines until they head off to be recycled. Our Leather Handled Storage Basket not only is extremely sturdy since the strapping is woven all the way through the base, but it looks oh-so-good sitting in the great room while doing its job!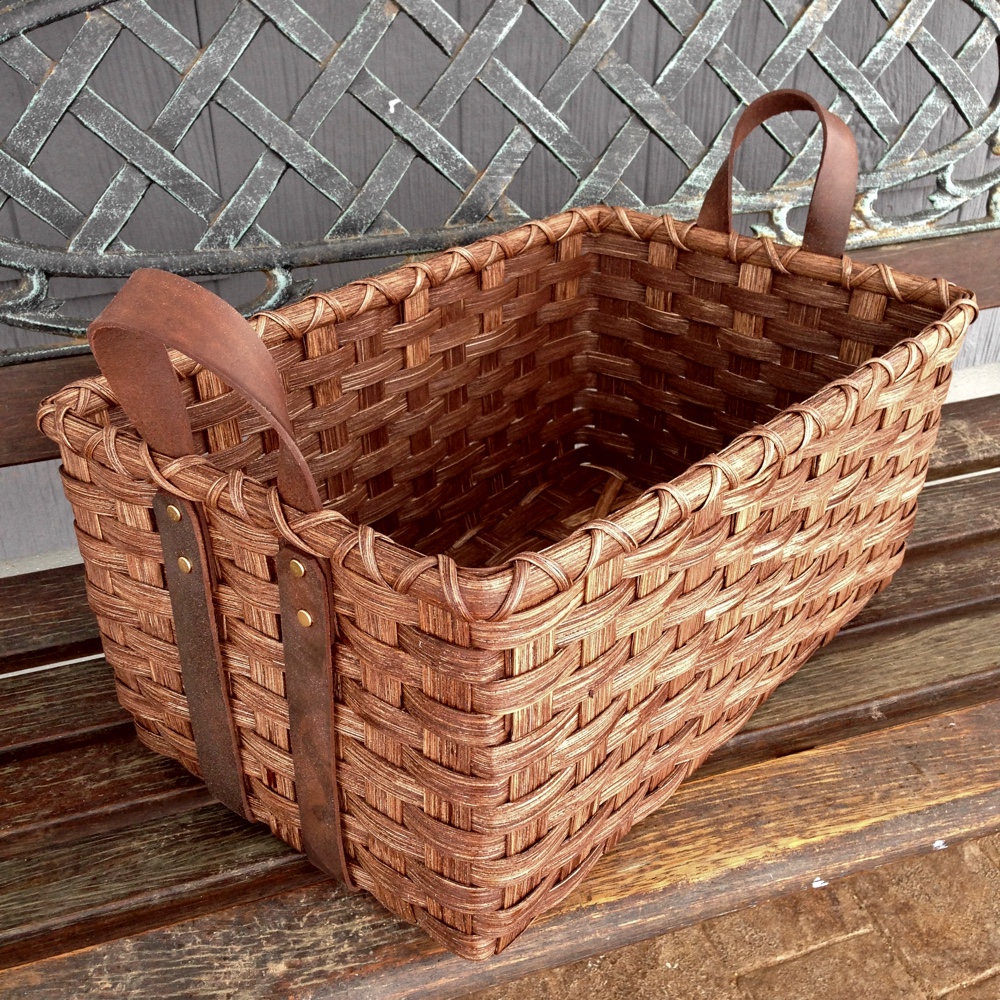 Any level of weaver will enjoy this project so click on this link to purchase the pattern.
Please make sure you are attempting to download this link on a computer that can read PDF files.