December '17 Pattern
Everyone eats, everyone spills, so everyone needs napkins and a Napkin Basket. This one measures 7" x 7" x 3" and has two curved reed handles. And what a perfect basket to make for this gift-giving season.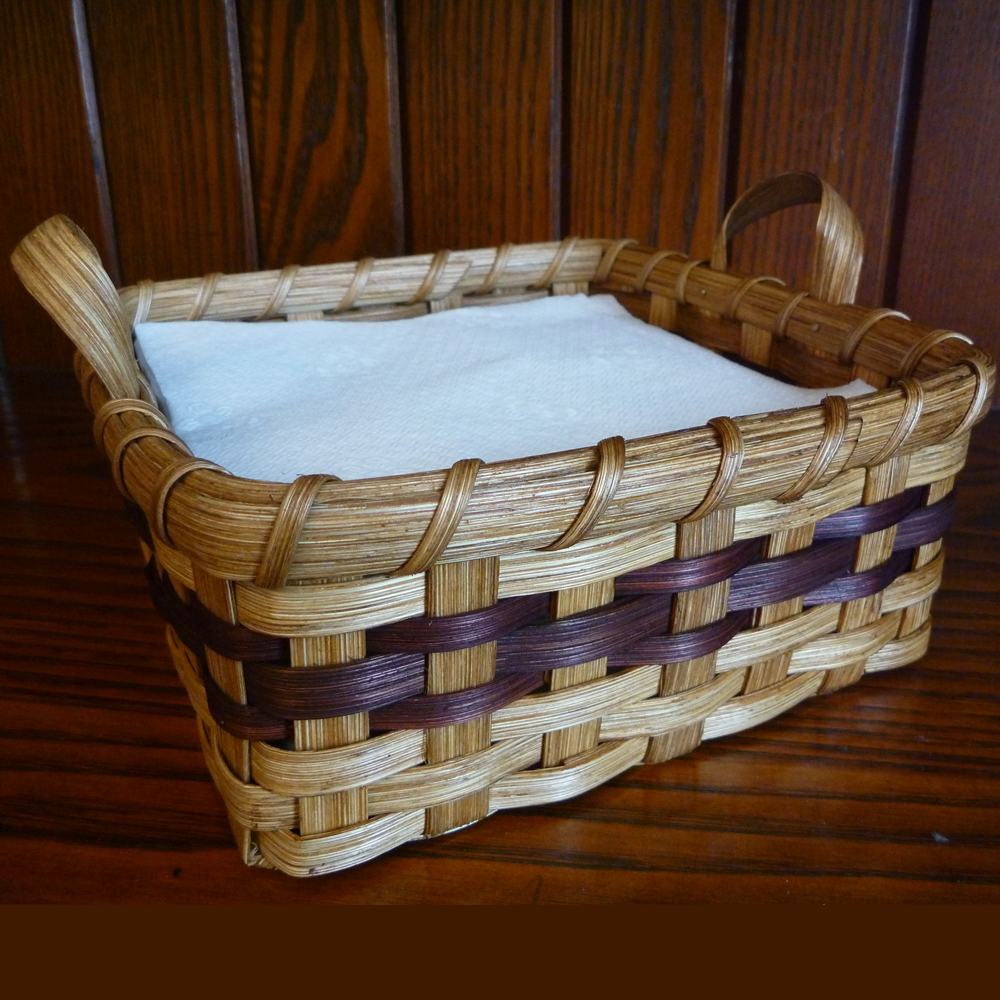 Any level of weaver will enjoy this project, so click on this link to purchase the pattern for the Napkin Basket.