Custom Work of all Sizes
Finding the right basket for a specific piece of furniture can be very difficult. When a customer sent us a photograph of this beautiful, repurposed cabinet, we started weaving right away!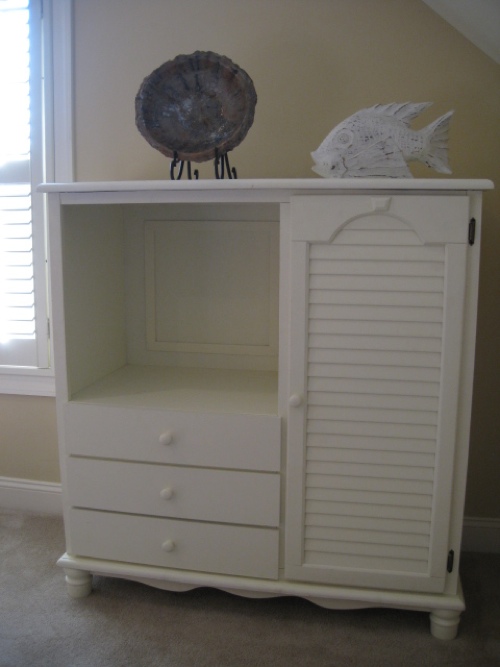 The final product ended up being one of the largest custom pieces we've created yet. Using the dark walnut stain, the wooden-based basket complemented the customer's beach-themed ivory decor very well.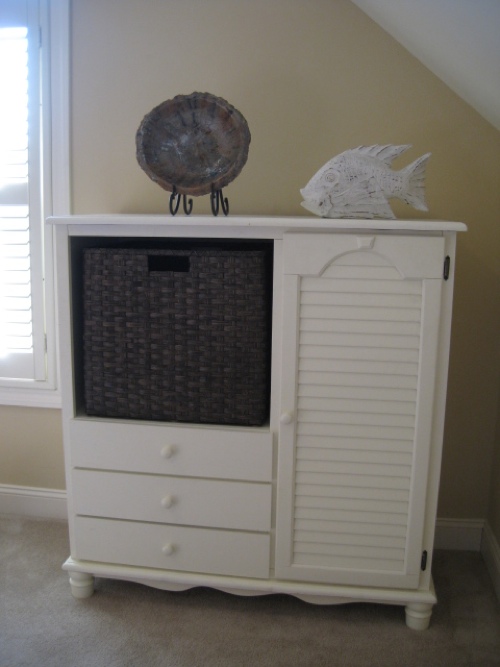 It's such a joy when people share the finished project with us! Doesn't it inspire you to upcycle something new?