Custom Kitchen Cubby Baskets
It's always great to see how people use the baskets we make. This creative homeowner has been remodeling her kitchen. She re-finished her cabinets in a whitewash and chocolate distressed technique. To complete the project she had us weave ten walnut-stained baskets designed to fit in the cubby/storage slots below the cabinets.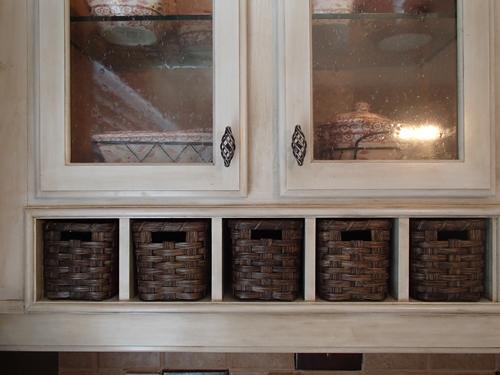 What a great way to hide the many kitchen gadgets, pencils & recipe cards, napkins, measuring spoons, candles & matches, and almost anything else needed close at hand but not wanted to be seen!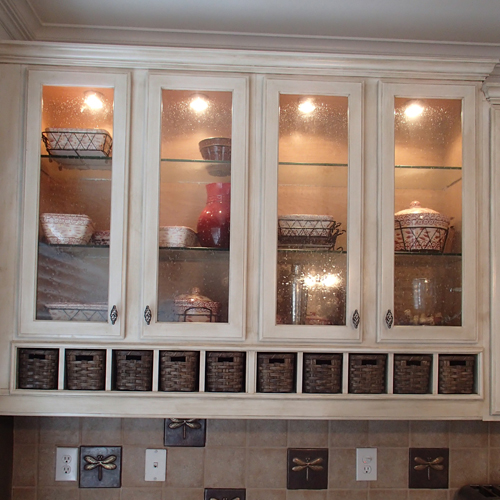 Beautiful job, Charay! Thanks for sharing with us ... a project well done.