August '20 Free Pattern
Well ... how is it that ten days have already flown by in this new month? I apologize for the delay in posting our FREE PATTERN! Here it is ... the Shaker Market Basket. Gone are the Shaker villages of the late 1800's, but their desire for simplicity in all areas of life lives on in their designs and craftsmanship. The Shaker Market Basket displays this type of beauty. The large rectangular basket is woven with very wide stakes and very long narrow continuous weavers. The square hardwood handle runs the long way of the basket and makes it distinct from standard market baskets. The Shaker Market Basket would be a gracious addition to any country home.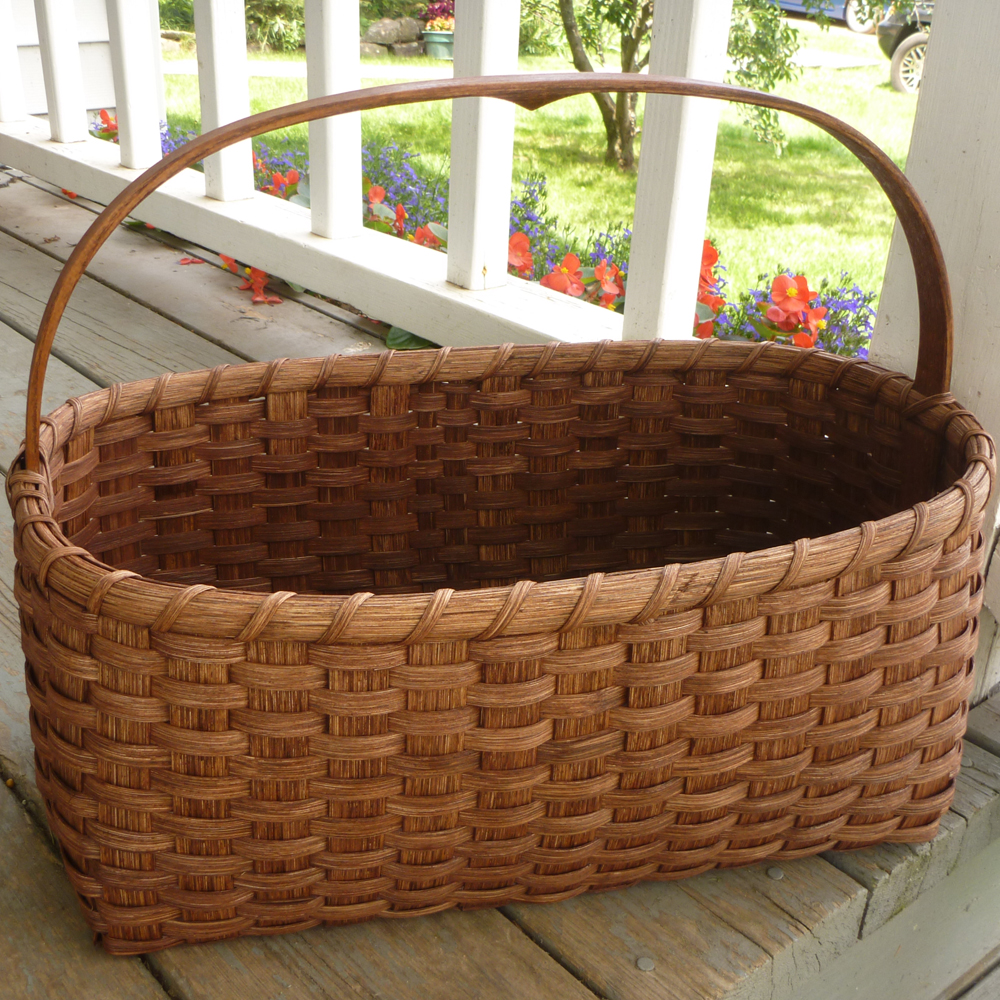 Any level of weaver will enjoy this project so click here to purchase the pattern.