A Beautiful Addition
Weaving is something we really enjoy. Sewing ... maybe not so much. Customers have asked over the years if we make liners to fit inside the baskets, but the answer has always, unfortunately, been "no". Weaving keeps us too busy! When Kerri ordered the Double Swing-Handled Tote, she informed us she would accomplish that goal herself. Look at the finished outcome ... she made the basket look even better.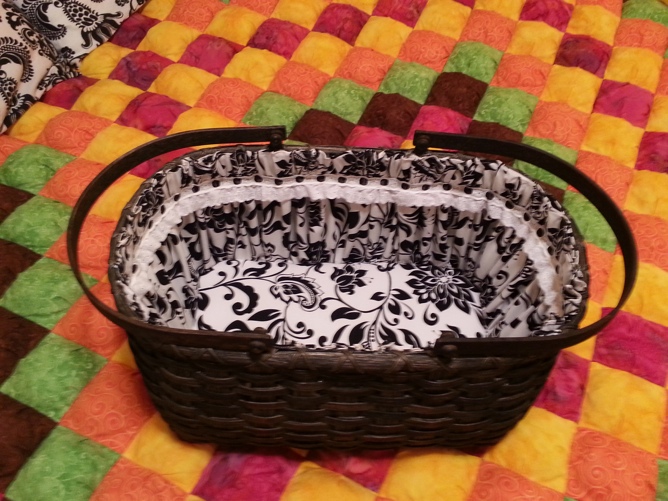 Wonderfully beautiful work, Kerri!