Wisconsin Basket Sighting
There are five daughters in our family, all in their 20's and 30's. When we all get together, one of our favorite events is to leave all the cooking and cleaning to go find some wonderful shops. Whether home décor or antiques, we always manage to discover some treasures.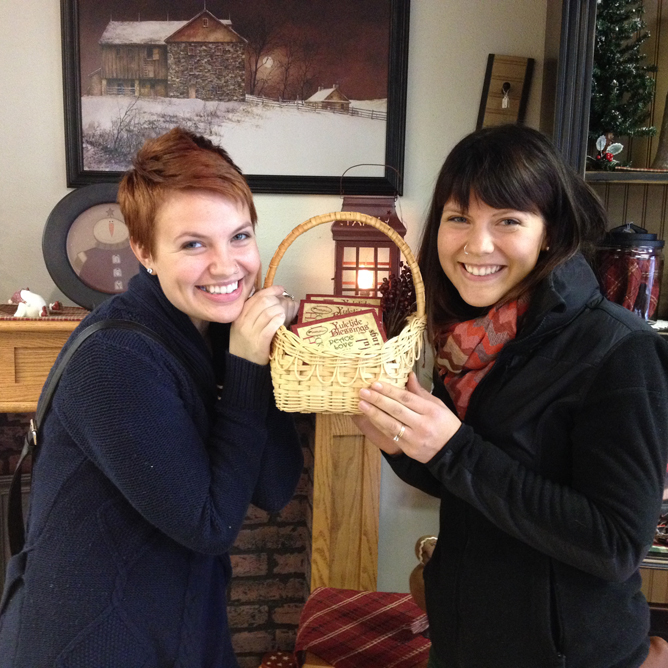 And maybe some oddities ... like this woven frog. That probably won't be making any appearances in our weaving repertoire any time soon.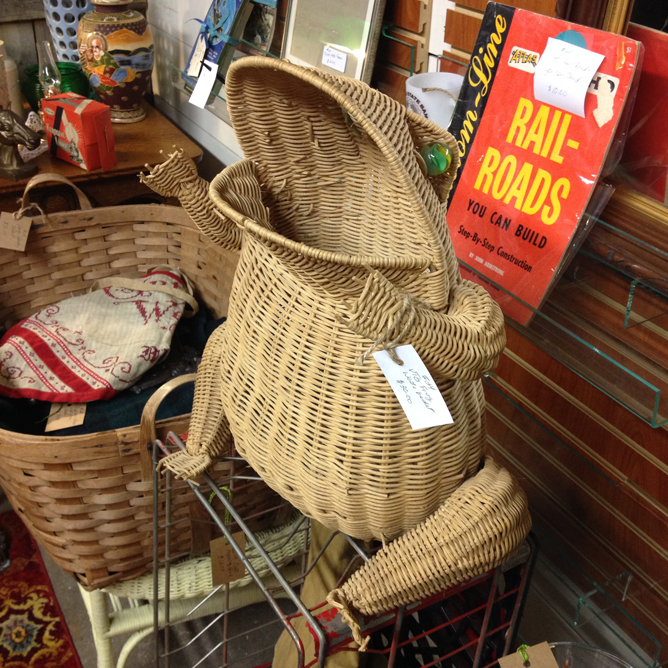 While shopping in Wisconsin this past weekend, we stopped in a home décor shop that held a few surprises for Joanna's Collections. As a weaver, I've always got an eye out for baskets, and when I saw this one, I thought, "Wow, that must be my pattern!" More than just my pattern, it actually was one of the earlier baskets I made! Signed in 1992, this Bean Pot Basket is still being used on display.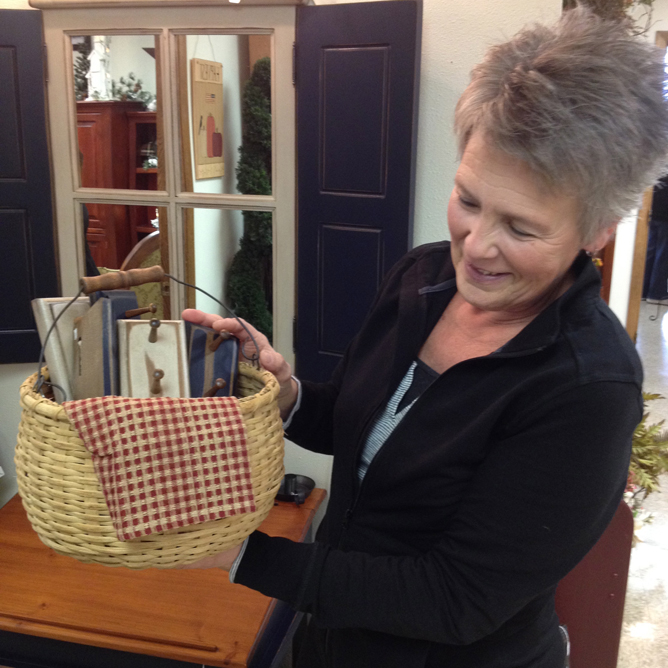 Rounding the corner, we found another one of my baskets. This 1993 Victorian May Basket was getting ready for the Christmas season. It was encouraging to see our work still being used and enjoyed!