Weaving Tutorials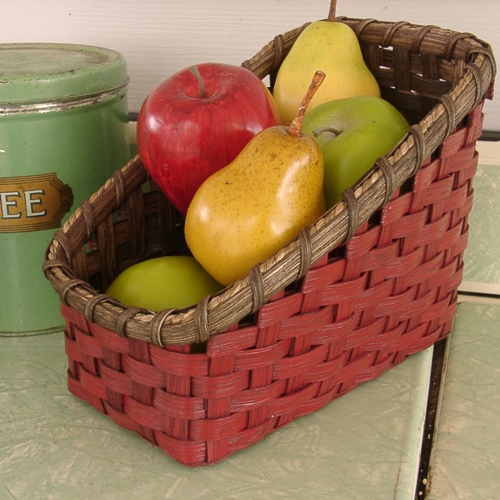 Weaving baskets is an incredibly enjoyable hobby, but if you are unfamiliar with the language of basket weaving, the project can become frustrating. These tutorials are designed to help very beginner weavers understand the basic steps of basket weaving so their kits turn into finished baskets.
Although Joanna has designed close to 1,000 different baskets and written hundreds of patterns, the art of basket weaving actually requires only a small handful of techniques used in different measurements or combinations. These tutorials are designed to break patterns down into individual components so that they can be used for multiple different baskets.
For example, instead of writing a tutorial on how to weave a Farmer's Market Basket, we will publish tutorials on how to lay out a filled base, weave the locking row, upsett the stakes, weave the sides, and rim and double lash your basket. Each segment will be a separate link you can refer back to based upon what your specific pattern calls for.
Tutorials will be published as we weave here in our shop, but if you'd like to see a specific term or technique explained with pictures, feel free to contact us. These are the links to the tutorials we have written so far:
Twining a Round Base Tutorial
Laying out a Filled Base Tutorial
Laying out an Unfilled Base Tutorial
Weaving the Locking Row Tutorial
Upsetting the Stakes Tutorial
Weaving the Sides Tutorial
Sea Grass Continuous Weave Tutorial
Shaping the Sides Tutorial
Twining the Last Weaver Tutorial
Clip and Tuck the Stakes Tutorial
Wire and Bale Handles
Single-Lashing a Rim Tutorial
Double-Lashing a Rim Tutorial
Weaving with Leather Handles
Leather Handled Tote Strapping Tutorial
Singeing Tutorial
Happy weaving!