Upsetting the Stakes Tutorial
Upsetting the stakes is the step that transitions your weaving from the base to the sides of the basket.
Helpful hint: When upsetting the stakes, many new weavers worry that they are going to snap or break the reed. Rattan basket reed is pretty durable because of the many fibers that make up the piece of reed. It is rather difficult to break it!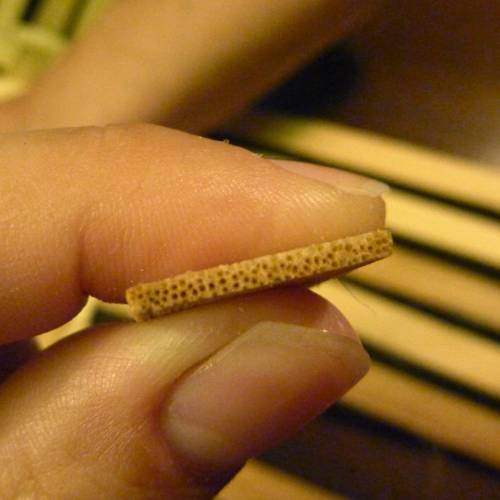 Step 1: To upsett the vertical and horizontal stakes, place a pointer finger right at the edge of the locking row to act as the brake.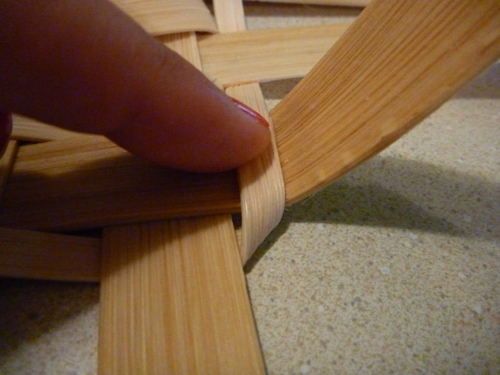 Step 2: Use your other hand to fold the stake into a strong 90 degree angle. The reed will crackle or snap a little as you make the fold. If you don't fold enough, the sides will weave with a rounded angle at the bottom of the basket.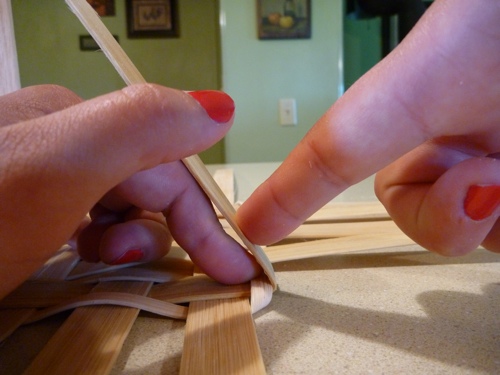 Step 3: Repeat this on every stake. When upsetting a stake above the locking row, be sure to place a finger after the locking row, not right next to the vertical stake! All of the folds need to be in the same place or the first row of weavers won't be straight.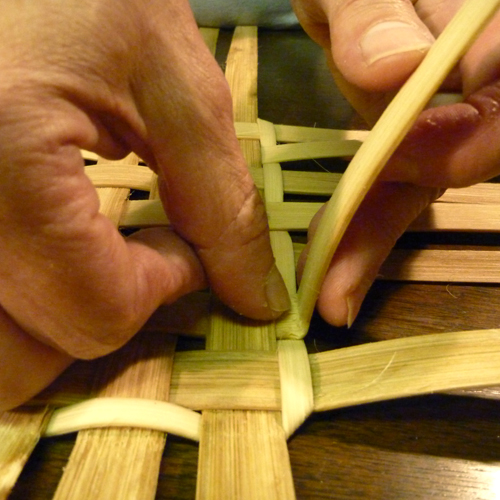 Helpful hint: If your basket does not have a locking row, place your finger at the edge of the stake and fold the 90 degree angle.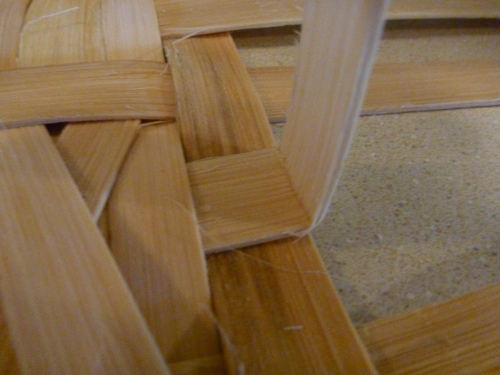 Again, be sure to make the folds in an even line to avoid a wobbly first row of weaving!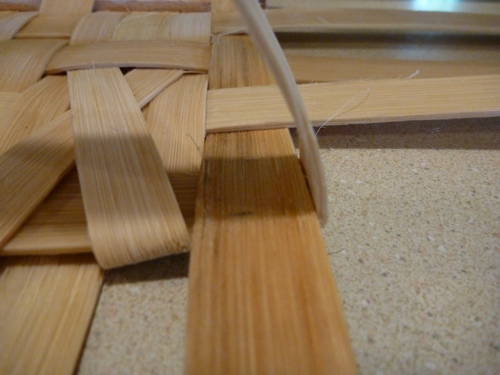 Step 4: Move on to the tutorial on weaving the sides ...