More Storage Baskets
It's always such a joy to receive photos from people who have ordered custom items ... we like seeing how they will be using their storage baskets. These lidded baskets were finished in slate gray and traveled to their home in New York City.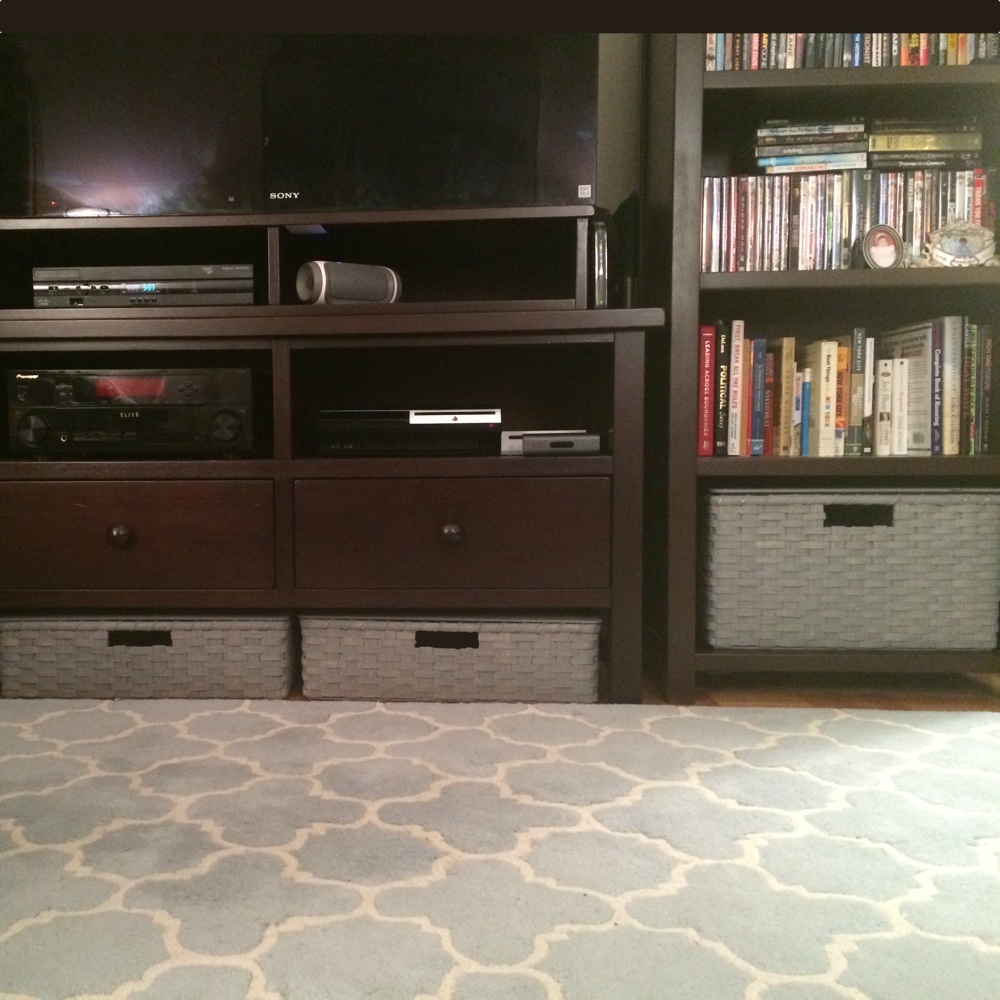 "I received the baskets in the mail today and they are perfect! Thank you." Just what we like to hear from the customer.