May '18 Pattern
Whether used out of doors as a home for a little wren family or placed inside as a decorative conversation piece, the Birdhouse Basket is sure to be enjoyed by all.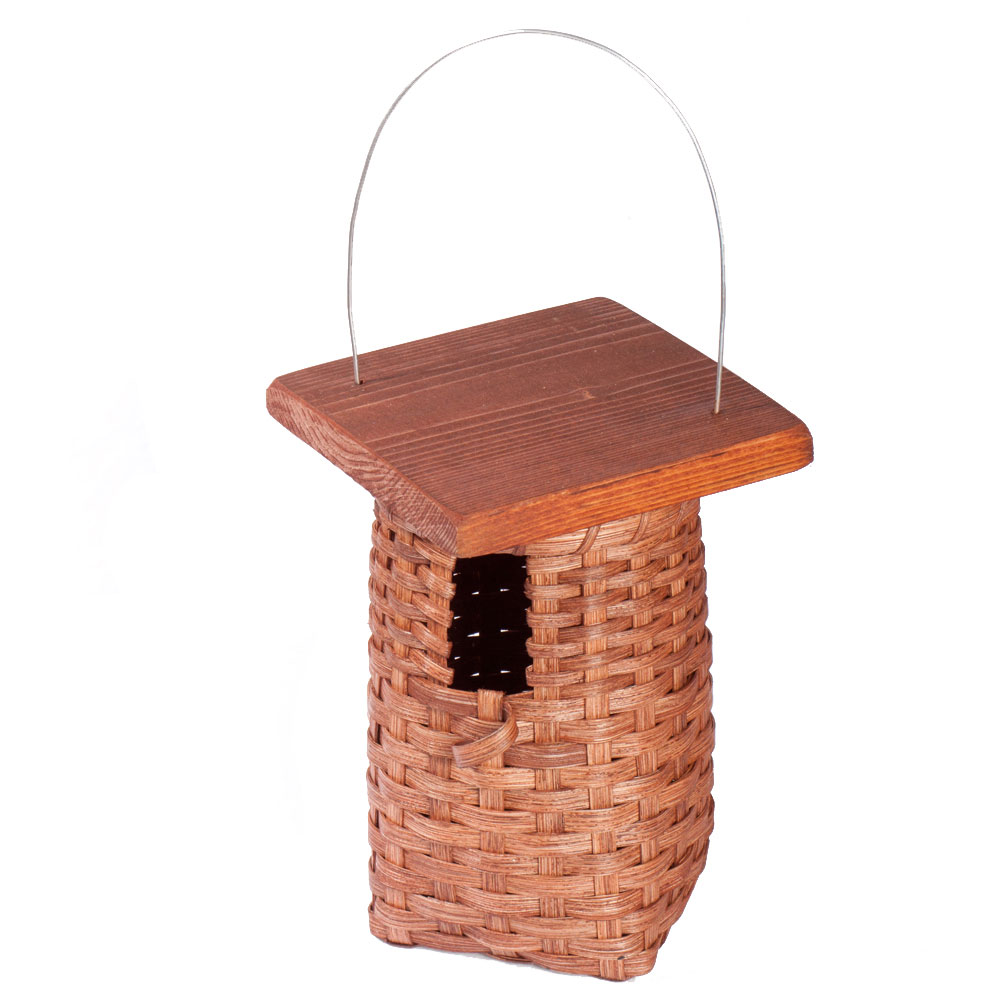 This wooden lidded basket measures 5" x 5 1/2" base by 9" tall sides and has a wire handle for hanging. There is a little opening and curled "perch" on the front of the Birdhouse Basket for some small feathered friend to rest upon.
Any lever of weaver will enjoy this fun project so click here to purchase the Birdhouse Basket pattern.