Leather Bushel Basket Handles ... now available.
Would you like to make your own Footed Storage Basket, Little Waste Basket, Mitten Basket or Oval Storage Basket ... you have all the supplies but just need the leather? Here are the 10" x 7/8" leather strapping bushel basket handles you'll need.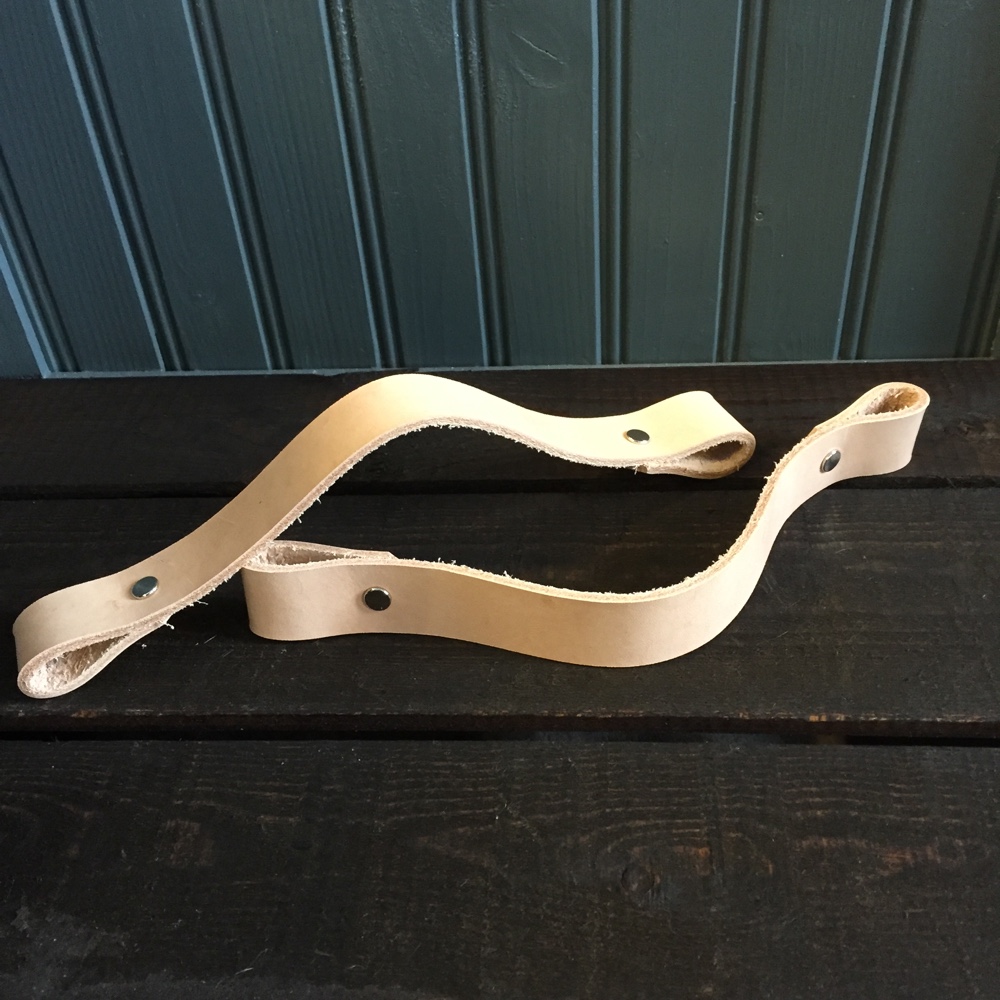 They come in their natural state and will be stained by you once you finish weaving.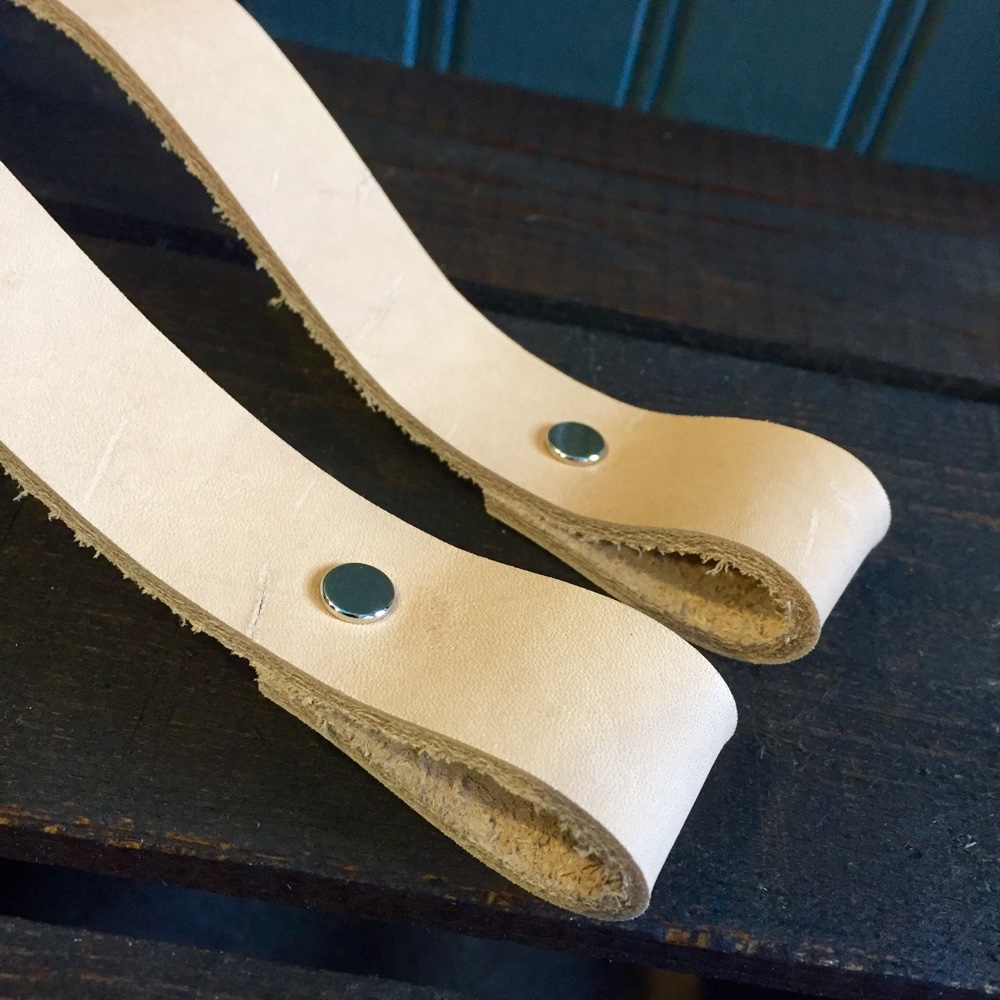 The whole basket can be dipped in an oil-based woodworking stain, leather and all. The strapping will take on as much oil as it wants and will dry the same color as the reed, only a shade darker.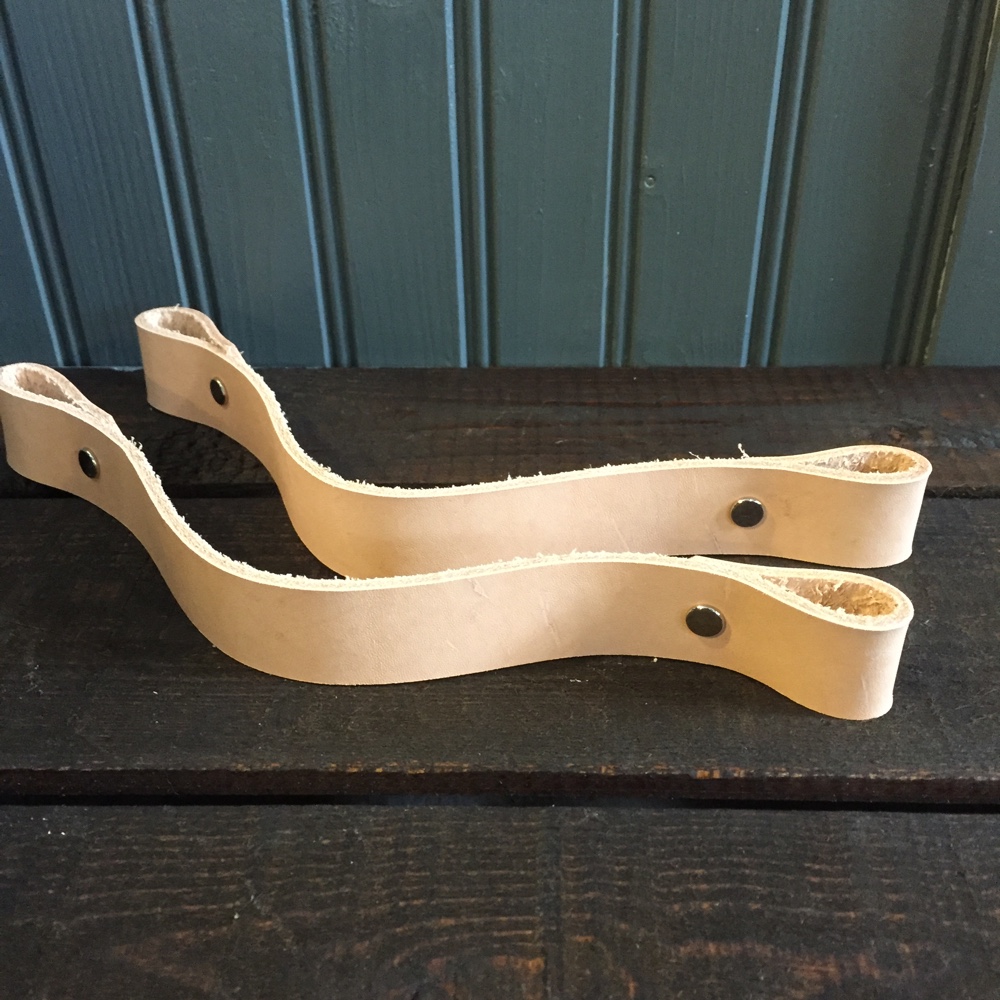 Click here to access the Leather Bushel Basket Handles ... and have fun weaving!