Farmhouse Bathroom Baskets
"I live in an old farmhouse from the 1780s, which more recently was owned for 30 years by 2 artists who started an amazing line of housewares which are heavily designed and very whimsical and unconventional, and yet they fit perfectly in this rustic home… It feels like an old English Pub."
When we receive requests for custom work, it's always fun to learn a bit more about how the baskets will be used and what type of design they will fit into. These custom baskets were requested for a farmhouse bathroom to be used for towels and toiletries.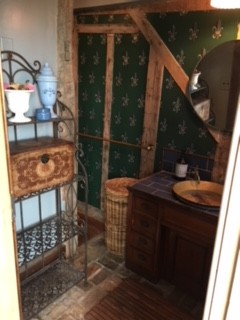 What an exciting space to work with!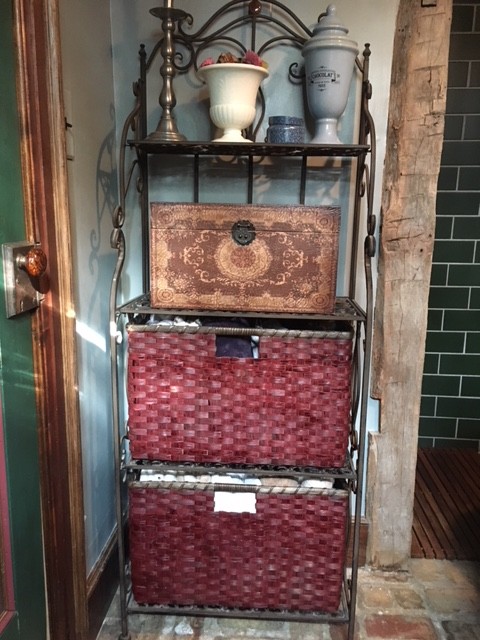 Finished with a Claret Wine red paint and a distressed stain, these custom baskets fit well with the charming decor. Thanks for sharing pictures, Anne!