Christmas Decorating
Even though we are in the midst of a busy Christmas season, I always find time for one of my favorite holiday activities: decorating! One of the perks to owning a basket business is having a few extra baskets on hand.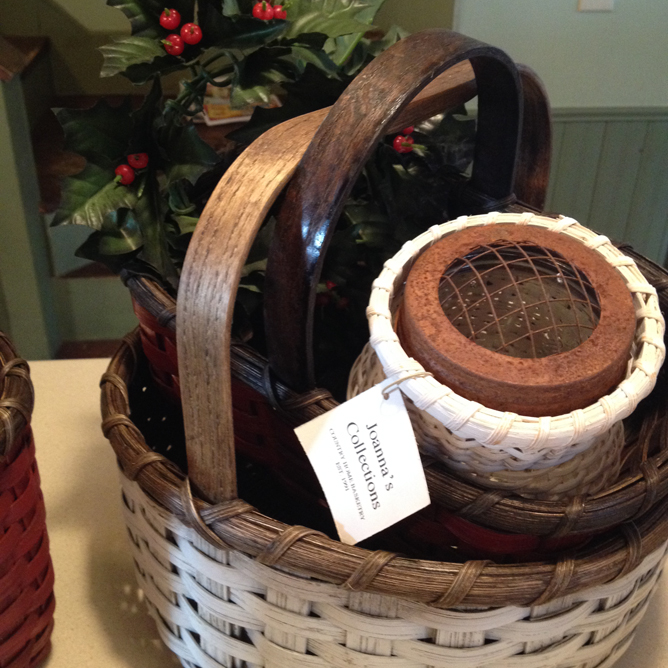 My love for weaving is carried over into decorating for each season by adding a little extra holiday cheer to many different basket pieces.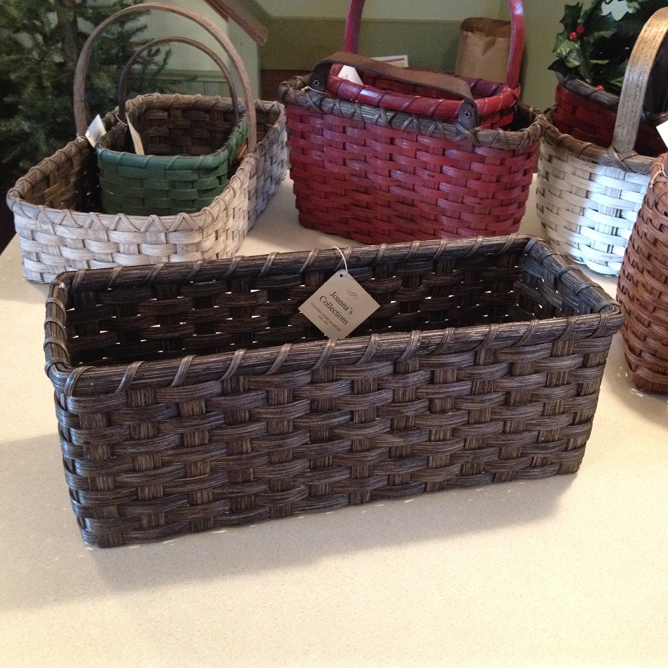 This custom storage basket is stained dark walnut, and it works perfectly for a table centerpiece.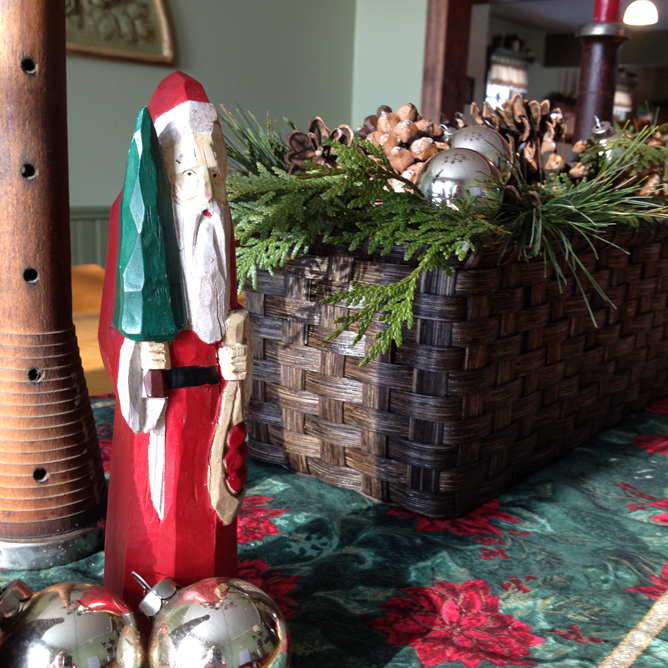 Adding different textures is a beautiful way to brighten the dark wood feel of the reed. Balanced with natural greens (we're blessed to have a couple of cedar trees in the front lawn) and pinecones, the bright shine of the silver ornaments really stands out!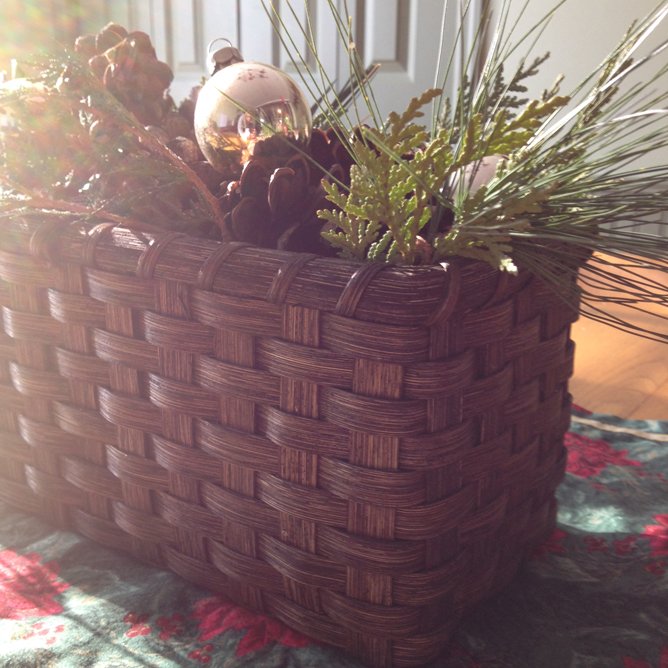 Here's another one of my favorites. This Colonial Gathering Basket in the Shabby Chic Ivory finish allows for any accent color to be displayed.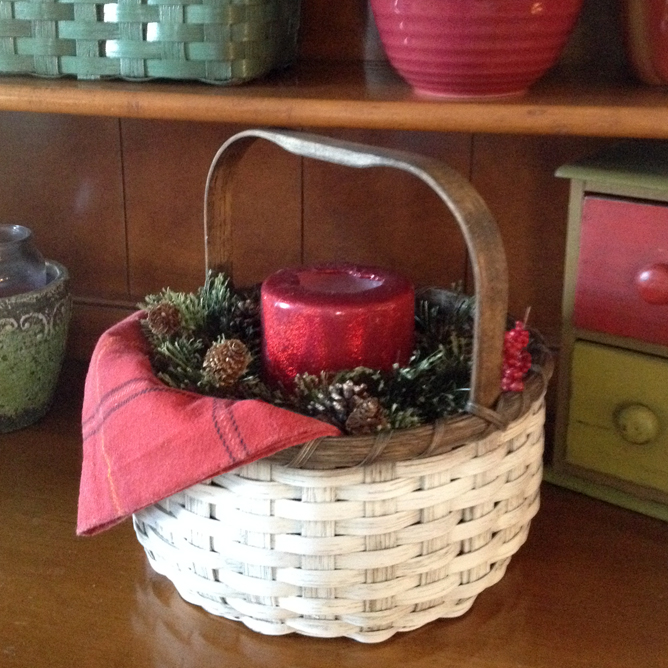 I chose red flannel, a green wreath, and a glittery red candle to create my idea of the right balance between bright and natural textures.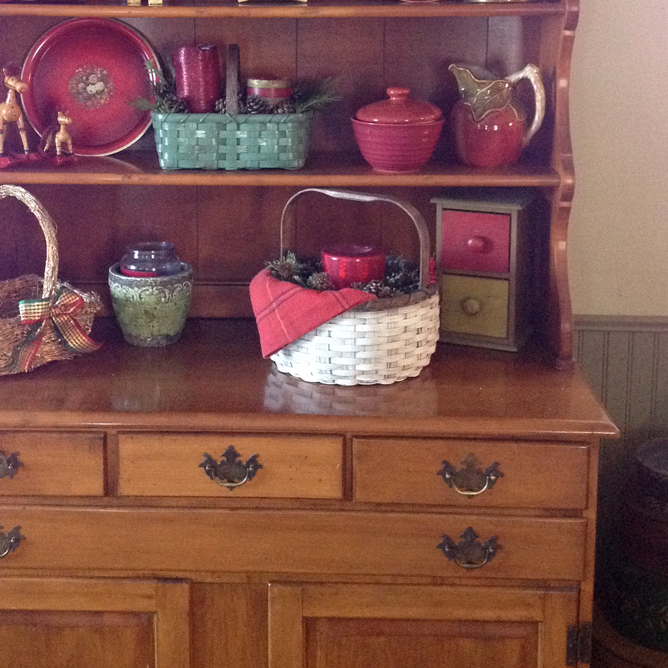 There will be more decorating ideas to come as Christmas draws closer!