August '17 Free Pattern
The idea for this basket came at the request of a customer who wanted to combine the Bicycle Basket (to carry her lunch with her as she biked to work) with a Leather Handled Tote (to transport her lunch inside once she was there). The Bicycle Tote Basket uses leather strapping woven into the base to provide strength and versatility to this version of a bike basket!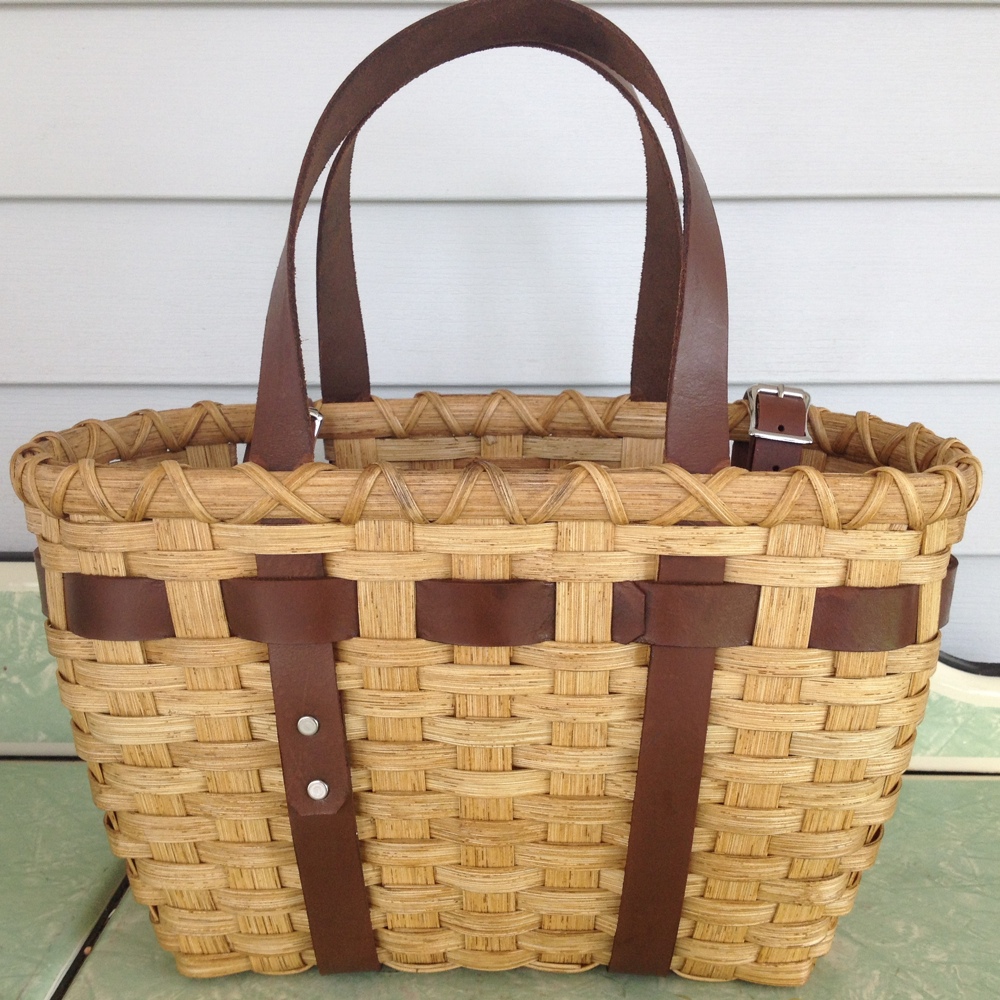 Any level of weaver will enjoy this project, so click on the .pdf link below to download this month's free pattern. (Please be certain you are using a device that is capable of opening .pdf files).