A Five-Sided Basket?
When Mary contacted me about weaving custom storage baskets for her entryway, I understood her dilemma in finding baskets just the right shape and size for her uniquely shaped bench. The smaller spaces were straightforward and easy to accommodate, but the bottom bench required some extra creativity because one of the baskets needed five sides fitted to the angles of the hutch space. Using a wooden base, I wove my first five-sided custom storage basket. Here is the end result!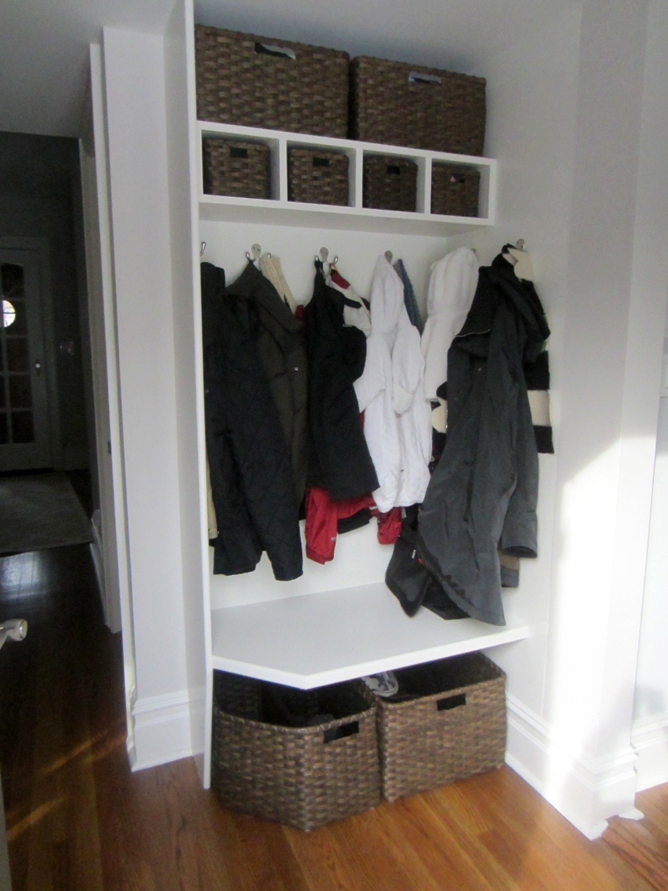 Thank you, Mary, for sharing your finished entryway with us!